The Community Health Advocacy for Minority Populations, Immigrants, and Other Newcomers, and their Mental Health (CHAMPION Mental Health) Lab seeks to actively promote the value and benefits of utilizing Community-Based Participatory Research (CBPR) as a critical approach to examining and addressing mental health equity issues and health disparities that are relevant to community members who experience stigmatization, marginalization, and discrimination due to their age, sexual orientation, gender identity, race, ethnicity, Aboriginal status, migrant status, national origin, socioeconomic status, disability, and/or HIV status.
The mission of the CHAMPION Mental Health Lab is to conduct collaborative research with like-minded academic colleagues and community stakeholders with lived and work experiences relevant to the lab's research agenda, particularly through community engagement, equitable partnerships, meaningful involvement, capacity-building, and shared governance and ownership of responsibilities and new knowledge. The lab's vision is to be a robust research entity that is a positive force for advocacy for the rights and needs of marginalized populations. Using qualitative, quantitative, action, and mixed research methods, the lab's primary aim is to conduct studies that will generate outcomes and lessons, which will inform and help innovate prevention and intervention programs, organizational policies, and efforts to improve access to services for underserved and underprivileged communities.
People
Lianne Barnes received her Ph.D. in Social Psychology from UCLA in 2019. Her research goal is to understand how going through painful experiences changes how we empathize with others who have been through similar experiences, how that shared experience impacts the quantity and quality of any support offered to the empathy recipient, and how we can increase support for people experiencing trauma. Dr. Barnes has also looked at empathy toward outgroup members, such as members of the LGBTQ community, and has conducted cultural neuroscience research in Amman, Jordan. She has also conducted applied research developing an intervention to increase peer support for campus sexual assault survivors. To explore these topics, Dr. Barnes uses experimental methods, as well as functional near-infrared spectroscopy (fNIRS).
————————————————————————————————————————————————————————————————————————————
Sherry Bell, M.A., is a graduate student in the Experimental Psychology PhD Program with a Quantitative/Experimental area emphasis. She is interested in employing participatory action research, mixed methods, and social network analyses to promote health and well-being for underserved communities. Specifically, she is interested in collaborating with communities to promote health and empowering individuals to make their own decisions that affect their lives and health, while respecting different identities. Sherry Bell can be contacted at bells12@unlv.nevada.edu.
————————————————————————————————————————————————————————————————————————————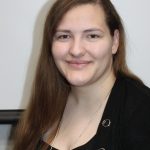 Jenna Despres received her Bachelor's in Psychology and Sociology from the University of Nevada, Las Vegas in 2019. She is currently working to pursue a doctorate in Psychology. Her research interests are focused on the LGBTQ community, their heightened mental illness, and relationship dynamics in diverse types of relationships. She hopes to add to pre-existing research on how gender/sexuality interacts with mental health. Jenna can be contacted at despres@unlv.nevada.edu.
————————————————————————————————————————————————————————————————————————————
Brandon Fraga joined the CHAMPION Mental Health Lab as a doctoral student in the Experimental Psychology program at UNLV after receiving his Bachelor's in Psychology from the school in 2018. His research interests focus on gender and sexual minorities and factors that contribute to mental health, resilience, and positive outcomes. His current research project is looking into neurocognitive conditions in HIV positive men. Brandon can be contacted at fraga@unlv.nevada.edu
——————————————————————————————————————————————————————————————————————————-
Trinity Puno is an undergraduate student pursuing a B.S. in Cell and Molecular Biology with a minor in Psychology. Her research interests include identifying the complications minorities face when trying to better their mental and physical health. Moreover, she is interested in formulating the most efficient interventions for minorities of Las Vegas by minimizing inequities. Trinity aspires to attend medical school and eventually practice in Las Vegas. Aside from school, she loves arts and crafts, music, and spending time with family. Should you have any further questions for Trinity, please contact her at puno@unlv.nevada.edu.
————————————————————————————————————————————————————————————————————————————
Aruna Sedere received his Bachelor's in Psychology from The University of Nevada Las Vegas. Aruna is currently studying to pursue a career in the medical field. His research interests are focused on addressing complications in the healthcare field that hinder a patient's treatment. Aruna joined the CHAMPION Mental Health Lab in Fall of 2019 with the intent of exploring the treatment minorities receive in the Las Vegas medical system. Whether the patient is of a racial/sexual minority or an individual with mental health complications, Aruna wants to explore the treatment each patient receives. If you want to contact Aruna, you can email him at sedere@unlv.nevada.edu.
————————————————————————————————————————————————————————————————————————————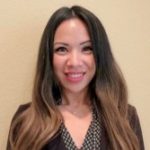 Stephanie Verba, M.A., is a graduate student in the Experimental Psychology program with a Developmental area emphasis. Two developmental questions drive Stephanie's main research interests: 1) Why are appearance-based biases so pervasive such that they emerge in childhood and persist into adulthood?; and 2) How can we reduce negative bias during particularly formative years such as middle childhood and adolescence, and in turn, adulthood? The goal of her research is to shed light on the negative implications of bias and discrimination and to contribute to the implementation of programs that educate individuals on the material effects of both. Additionally, Stephanie teaches Introduction to Psychology and History of Psychology at UNLV. If you have any questions for Stephanie, email her at verbas@unlv.nevada.edu.